I raved about the Goodnotes app in several posts, saying that it has largely replaced pens and notebooks for me. I still stand by its strengths: digital notebooks can be synced on all devices; its ability to search through handwriting recognition; its flexibility when it comes to sharing and exporting notes, etc. What I'm a bit tired of is how unpleasant it is to write on the screen of the iPad, even when I have a Paperlike screen protector. I never got used to it, and my handwriting looks worse than it does on paper.
I wrote about 'grail pens' 10 months ago. There's something satisfying about the nib of a fountain pen gliding on the paper surface, laying down a tangible trail of expressive, undulating marks. I like how fountain pens write effortlessly without having to press hard. Writing on a screen can never replace the sensual quality of putting pen to paper, especially when it comes to fountain pens. For me, writing in long hand is not conducive to fluency of formulating thoughts in prose, as I write slowly and my hand cannot catch up with my brain. I described this as 'congruency or fluency between thought (ideation) and action (preservation, or production)' two years ago. But pen and paper are good for planning and ideation, and for the occasional letters and notes.
I have since rekindled my love for ink on paper, and have accumulated a small (?) stash of fountain pens and inks. Four of these pens are Pelikans, same brand as my first 'proper' fountain pen back in 1992. It's now my favourite brand.
The remainder of this post are musings about these five Pelikan fountain pens, written with the respective pens in longhand using different inks.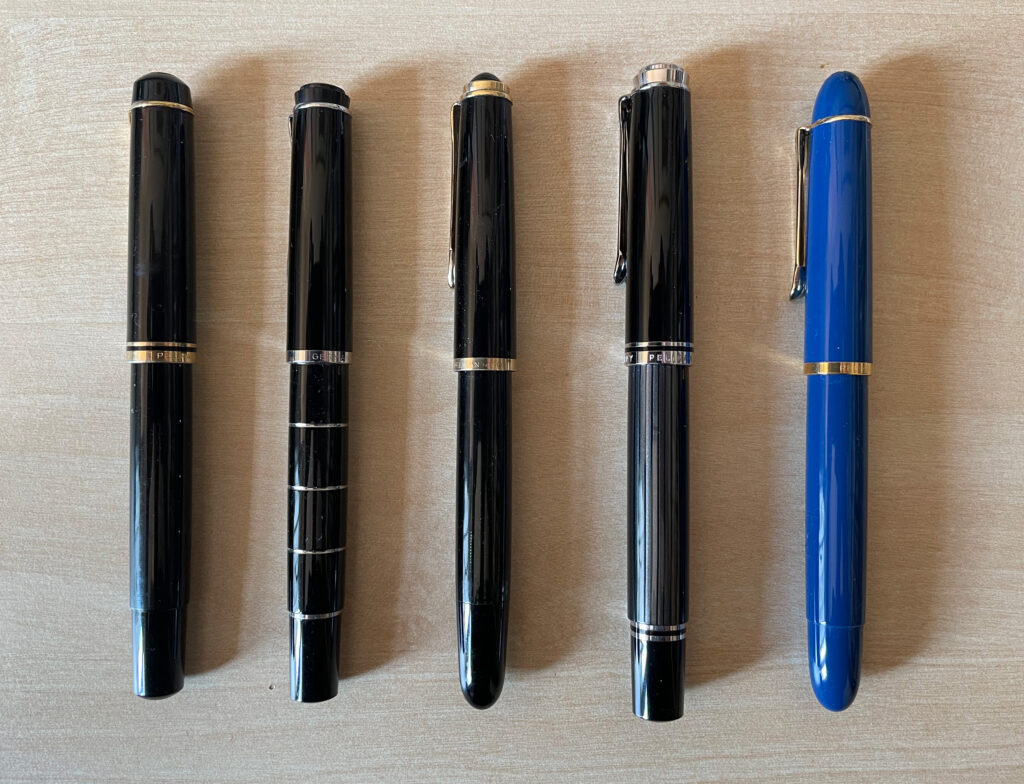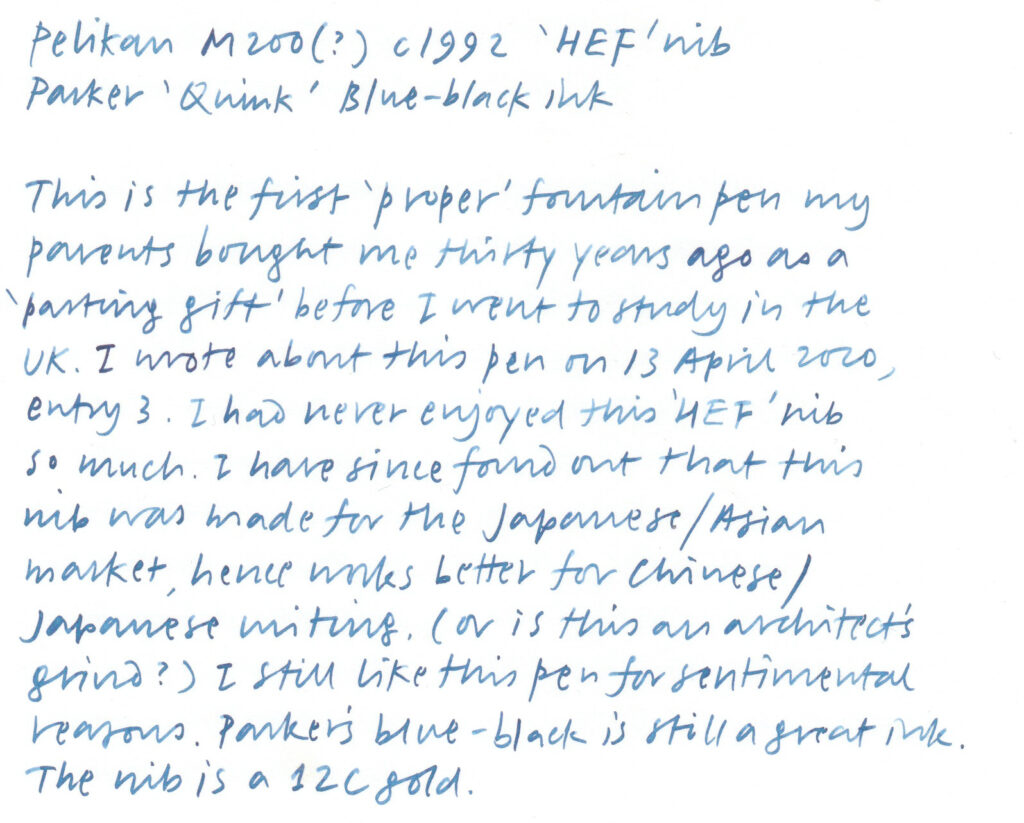 ---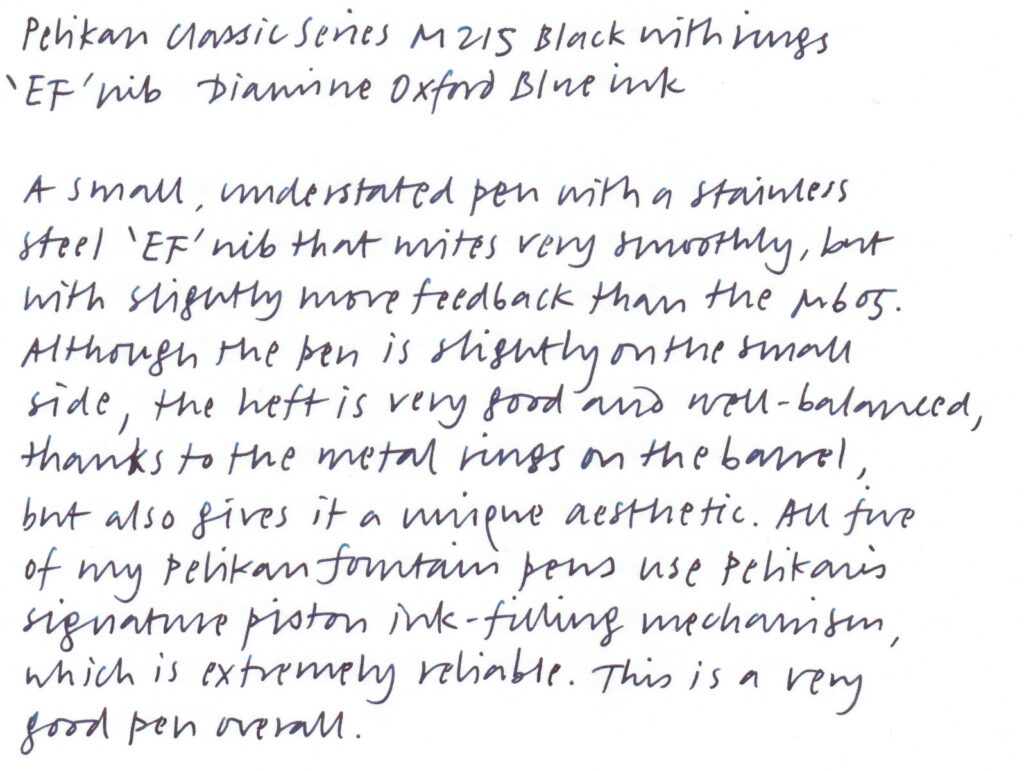 ---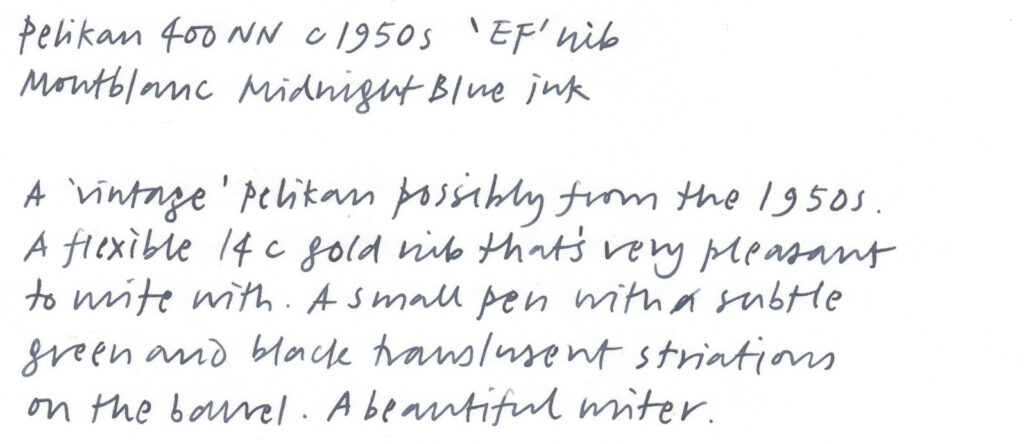 ---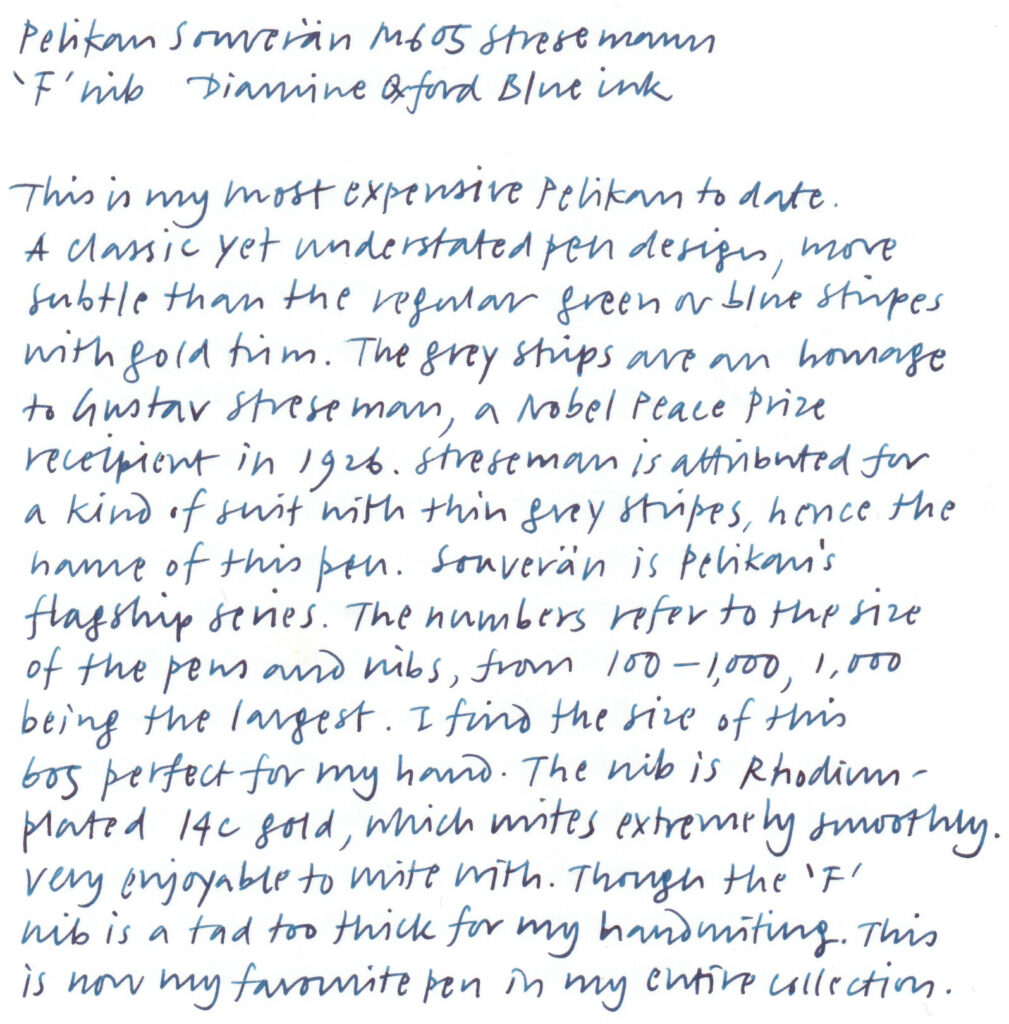 ---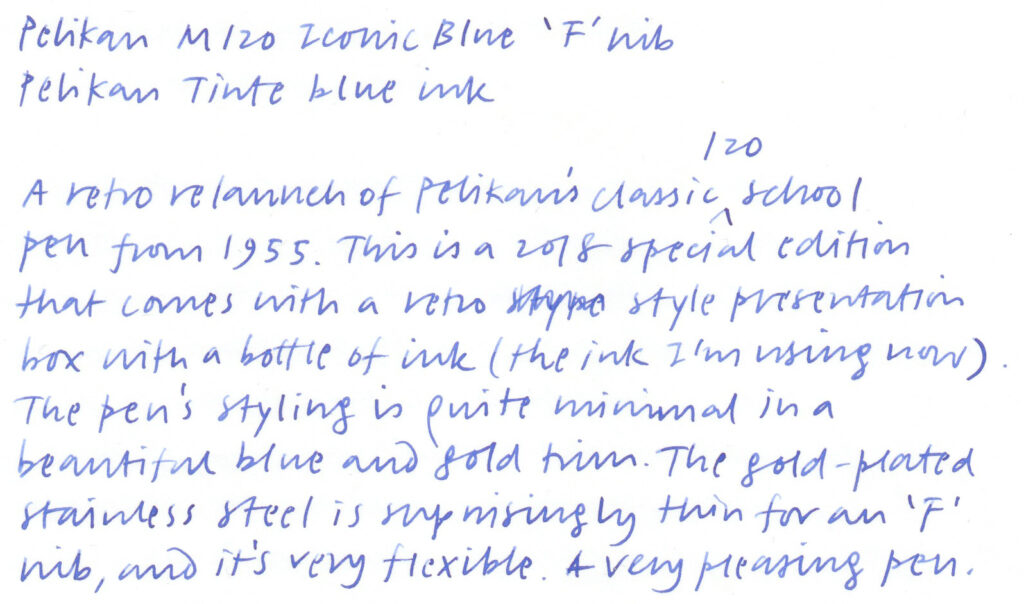 (First and final draft of this post written in Byword on the iPhone 12 Mini and iPad Pro. First and final draft of the writing samples written in ink on Tomoe River paper, 52g/m² then scanned.)